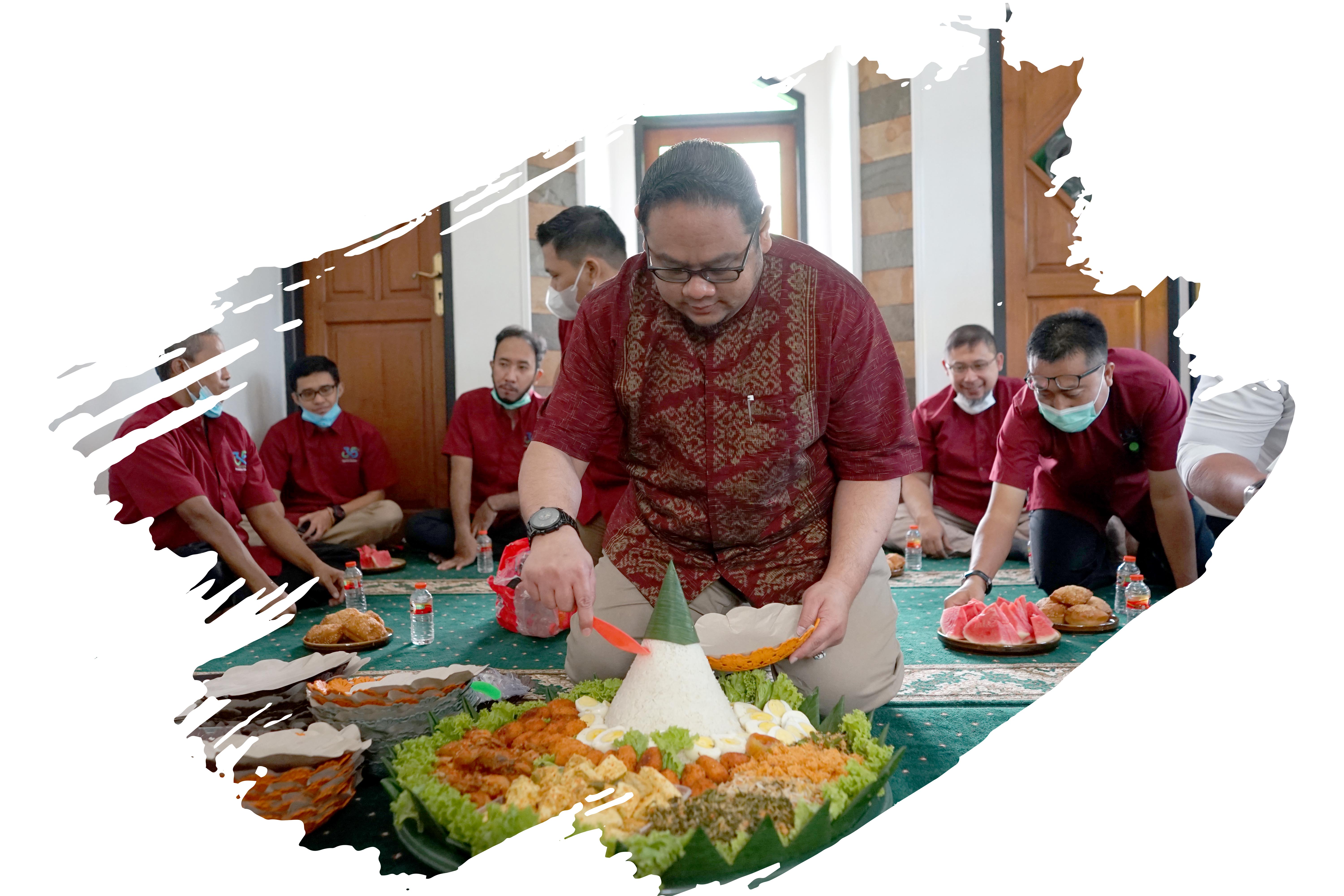 Anniversary 35 Years "Powerful Execution"
"Powerful Execution!", became the main theme in PT ICS Group's 35th anniversary event, which was celebrated on Friday, 11 November 2022. Carrying out this theme and still carrying the atmosphere of Heroes' Day filled ICS people with enthusiasm. PT ICS Group is even 35 years old, where this company was born in 1987 and has been exporting to various countries until now.
Taking place in several units (Sidoarjo, Tuban, Rembang, and Banyuwangi), Friday, 11/11/2022 the 35th PT ICS Group thanksgiving event was held. We are committed to becoming a leading world-class sharia company and growing to become a company that is beneficial for people. Management advised all ICS personnel to be able to exert full power on this birthday, let's execute with full force.
In the series of celebrations for the 35th anniversary, the cutting of the tumpeng is the main event which symbolizes gratitude for the achievement of PT ICS at 35 this year. In addition, what is important is that PT ICS introduces the 35th anniversary logo and work uniform design, which is expected to be a refresher and an encouragement new enthusiasm for work.